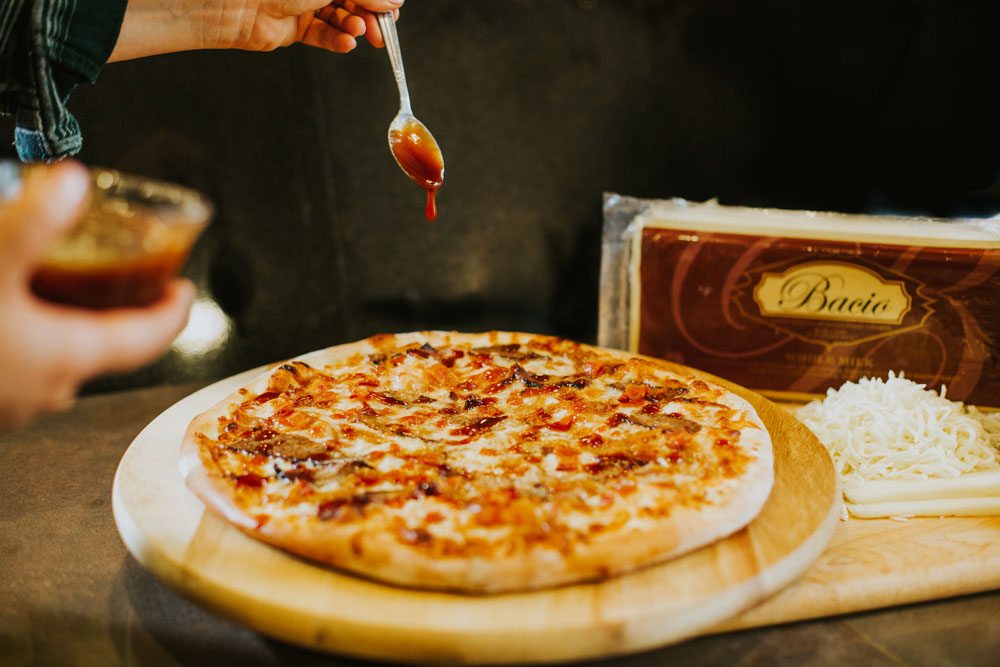 ---
Witness how Bacio's pizza cheese amplifies the rich smoky flavors on this Texas Style BBQ Pizza.
Featuring one of these great Bacio poducts:
Directions
Ingredients
---
3-4 oz. BBQ sauce or crushed roma tomato sauce
4 oz. sliced smoked brisket
Post-baked garnish
Instructions
---
Spread 3-4 oz of BBQ sauce or crushed roma tomato sauce out on the 14" pizza dough leaving only 1" of dough around the edge.
Then, sprinkle 9 oz. of Bacio Cheese over the entire sauced area of the dough leaving no exposed areas of sauce.
Last, evenly distribute 4 oz. of sliced smoked brisket, 2 oz. bacon, and 2 oz. caramelized onions across the entire cheesed surface of the pizza.
Bake and finish with drizzle of BBQ over top. Enjoy!