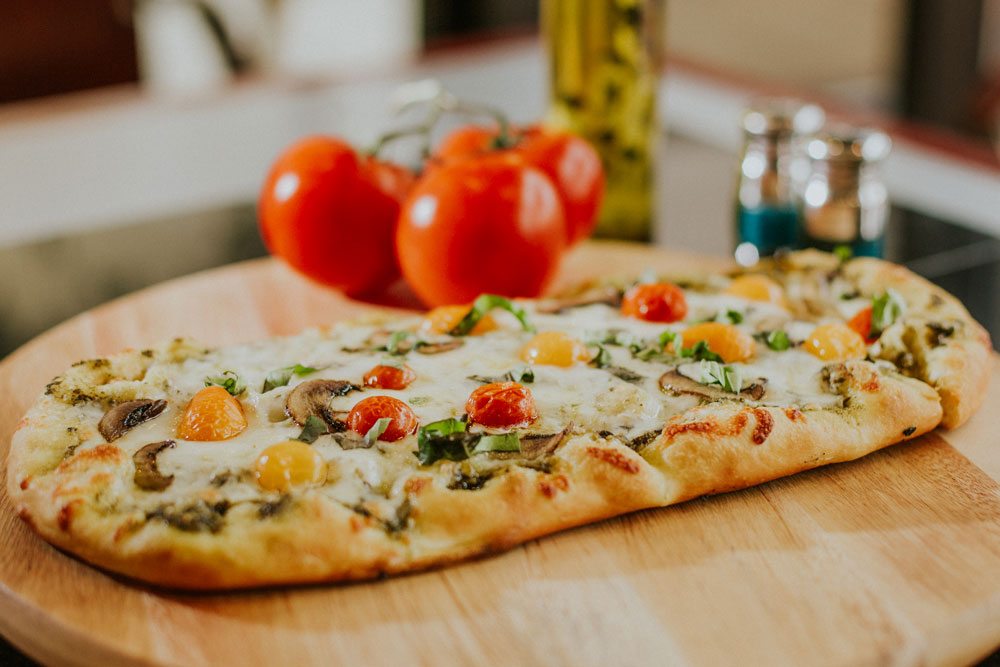 ---
Pair your garden-fresh veggies pair with Bacio's pizza cheese on this grilled flatbread.
Featuring one of these great Bacio products:
Directions
Ingredients
---
4 oz. bi-color cherry tomatoes (cut in half)
4 oz. portabella mushrooms (sliced)
Post-baked garnish
Instructions
---
Spread 3-4 oz. of basil pesto out on the 14" flatbread leaving about a 1' crust around the edge.
Then, sprinkle 9 oz. of Bacio Cheese over the entire sauced area of the dough leaving no exposed areas of sauce.
Place the bi-color cherry tomatoes and the portabella mushrooms down on the cheesed area.
Grill the bottom of the dough then finish in the oven. Once pizza is finished in the oven, sprinkle on the chopped basil.