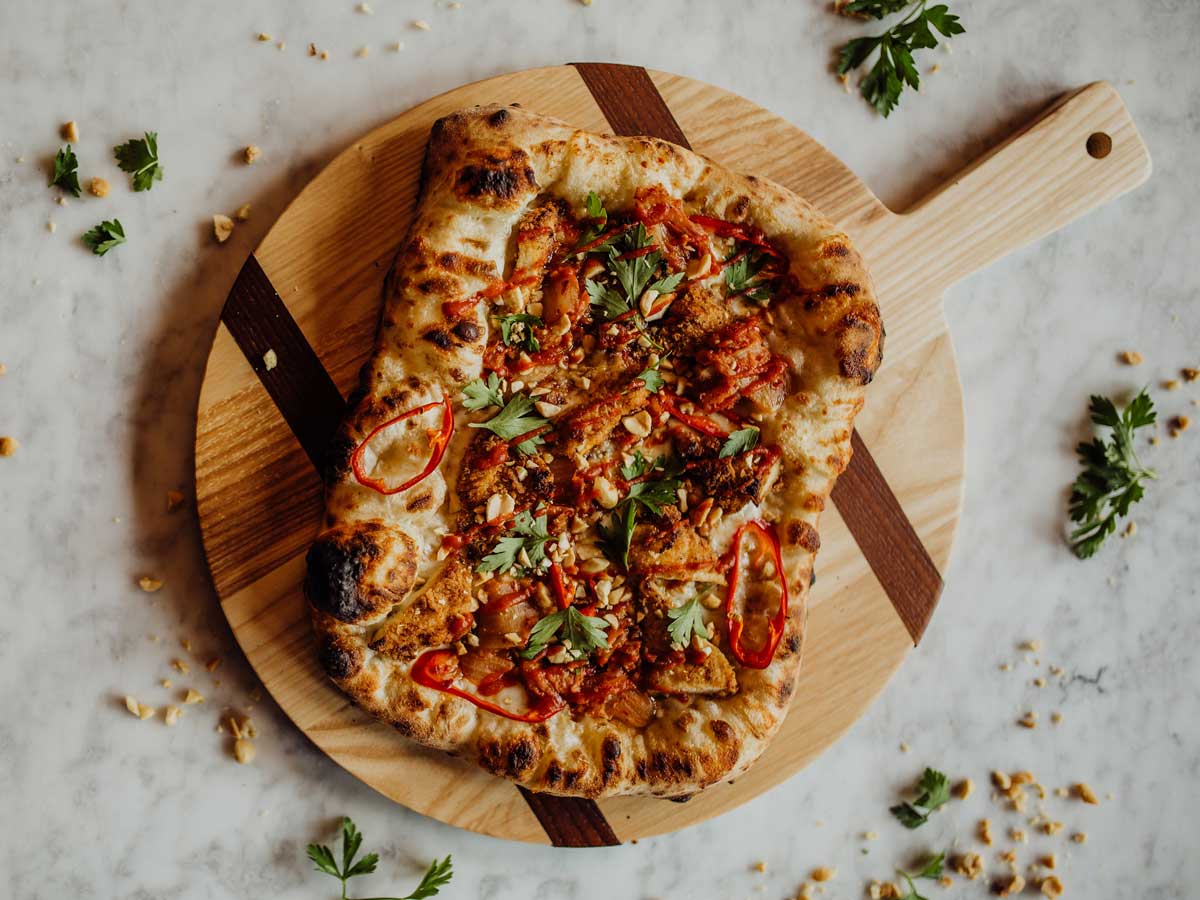 ---
Ethnic twist on America's favorite comfort food.
Featuring one of these great Bacio products:
Directions
Ingredients
---
2 oz. sliced Fresno chili
4 oz. Asian fried chicken
Post-baked Garnish
Instructions
---
Stretch dough to a 14" diameter.
Spread 4 oz. of Korean BBQ sauce on dough.
Top with 9 oz. of Bacio Cheese.
Place the Fresnos, kimchi, and fried chicken on pizza.