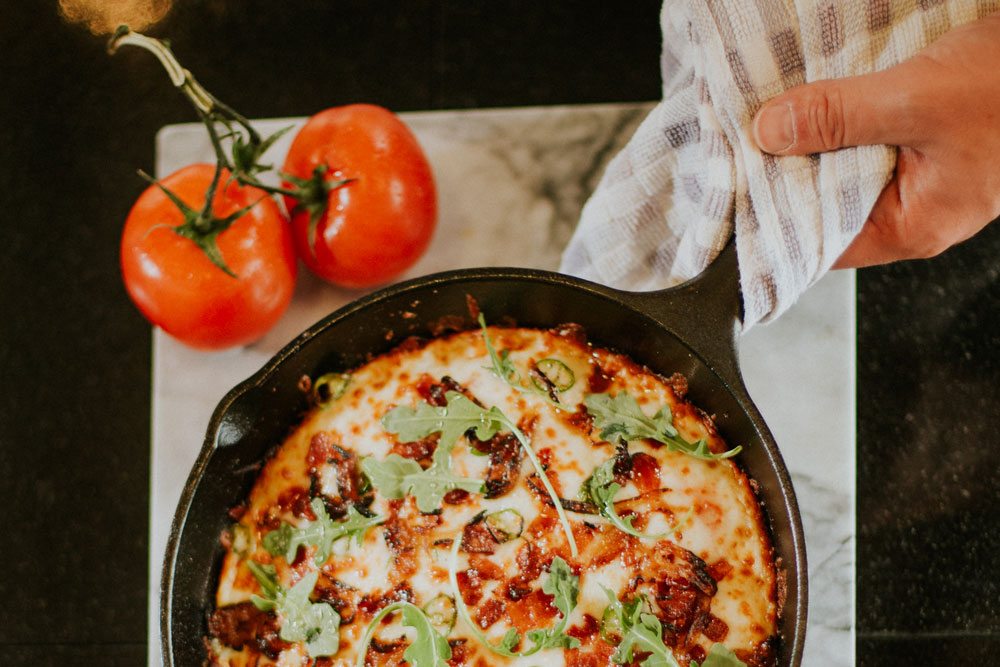 ---
Perfect combination of both spicy and sweet with crispy cheesed edges from Bacio's pizza cheese.
Featuring one of these great Bacio products:
Directions
Ingredients
---
3-4 oz. Calabrian pepper tomato sauce
2oz. sliced serrano chilis
Post-baked garnish
Instructions
---
Take 4 oz. seeded and stemmed Calabrian chilis and 5 oz. peeled and seeded Roma tomatoes and blend them together until smooth.
Spread the Calabrian Pepper Tomato Sauce out on the dough while leaving a 1" crust around the edge.
Second, sprinkle 10 oz. of Bacio Cheese around the sauced area on the dough. Make sure cheese goes all the way to the edge and is touching the edge of the pan.
Top with the bacon, sliced serranos, and caramelized onions.
Once the pizza is baked, finish with a very healthy portion of honey to cut the spice of the serranos and the pizza sauce. Add the arugula and enjoy!
Oil the edges of a 14" cast iron pan and stretch the dough all the way to the edges.