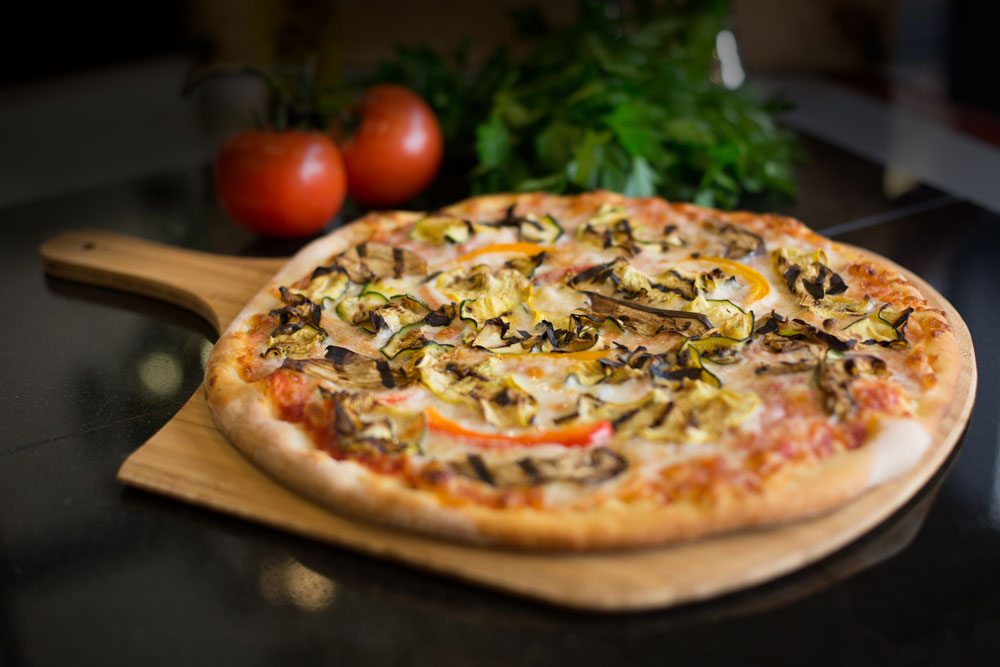 ---
Enjoy your garden-fresh veggies even more, once paired with Bacio's pizza cheese and your favorite pizza dough.
Featuring one of these great Bacio poducts:
Directions
Ingredients
---
Topping Ingredients
3-4 oz. crushed roma roma tomato sauce
1 oz. sliced and grilled zucchini
1 oz. sliced and grilled yellow squash
1 oz. sliced and grilled eggplant
Instructions
---
Spread 3-4 oz. of crushed roma tomato sauce out on the 14" pizza dough leaving only 1" of dough around the edge.
Then, sprinkle 9 oz. of Bacio Cheese over the entire sauced area of the dough leaving no exposed areas of sauce.
Last, evenly distribute zucchini, yellow squash, eggplant, red pepper, and sliced red onion across the entire cheesed surface of the pizza.