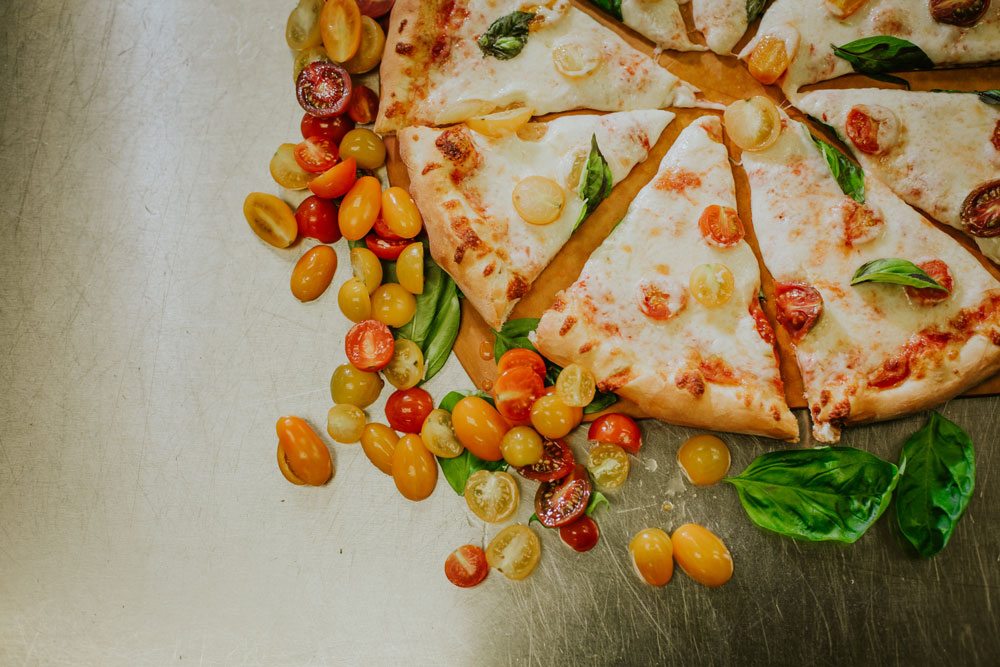 ---
A pizzeria favorite, taken to a new level with Bacio's pizza cheese.
Featuring one of these great Bacio products:
Directions
Ingredients
---
3-4 oz. crushed roma tomato sauce
4 oz. multi-colored cherry tomatoes (cut in half)
Fresh cracked black pepper, to taste
Post-baked garnish
Fresh cracked black pepper
Instructions
---
Spread 3-4 oz. of crushed roma tomato sauce out on the 14" pizza dough leaving 1" of dough around the edge.
Then, sprinkle 9 oz. of Bacio Cheese over the entire sauced area of the dough leaving no exposed areas of sauce.
After that, evenly place the cherry tomatoes out on the cheese.
Once the pizza is baked, garnish with fresh basil, a drizzle of extra virgin olive oil, and fresh cracked black pepper.