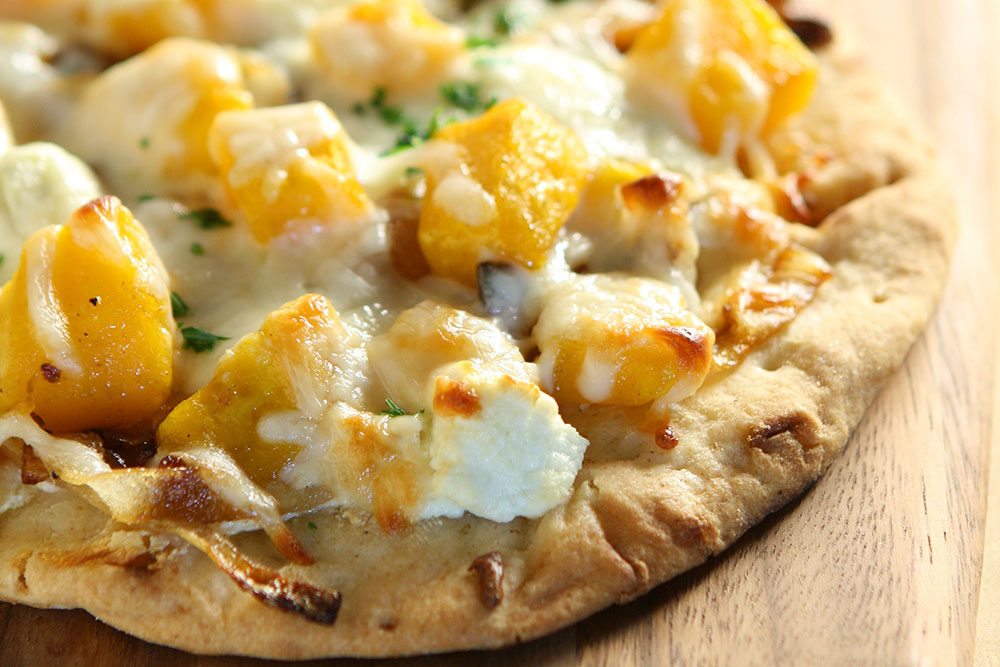 ---
Fall is in the air – celebrate with this twist on pizza!
Featuring one of these great Bacio products:
Directions
Ingredients
---
3 oz. roasted pumpkin, cut into 1/2″ pieces
1 T. pumpkin seeds (pepitas)
2 T. balsamic glaze (balsamic vinegar reduced by half)
Instructions
---
Stretch pizza dough and place on a screen or peel.
Spread alfredo sauce over dough.
Sprinkle fresh sage over the sauce.
Top with Bacio cheese, pumpkin, pumpkin seeds and ricotta.
Bake pizza until crust is golden brown and cheese begins to bubble.
Remove pizza from oven and slice.
Garnish pizza with a drizzle of balsamic glaze and freshly chopped sage. Serve!