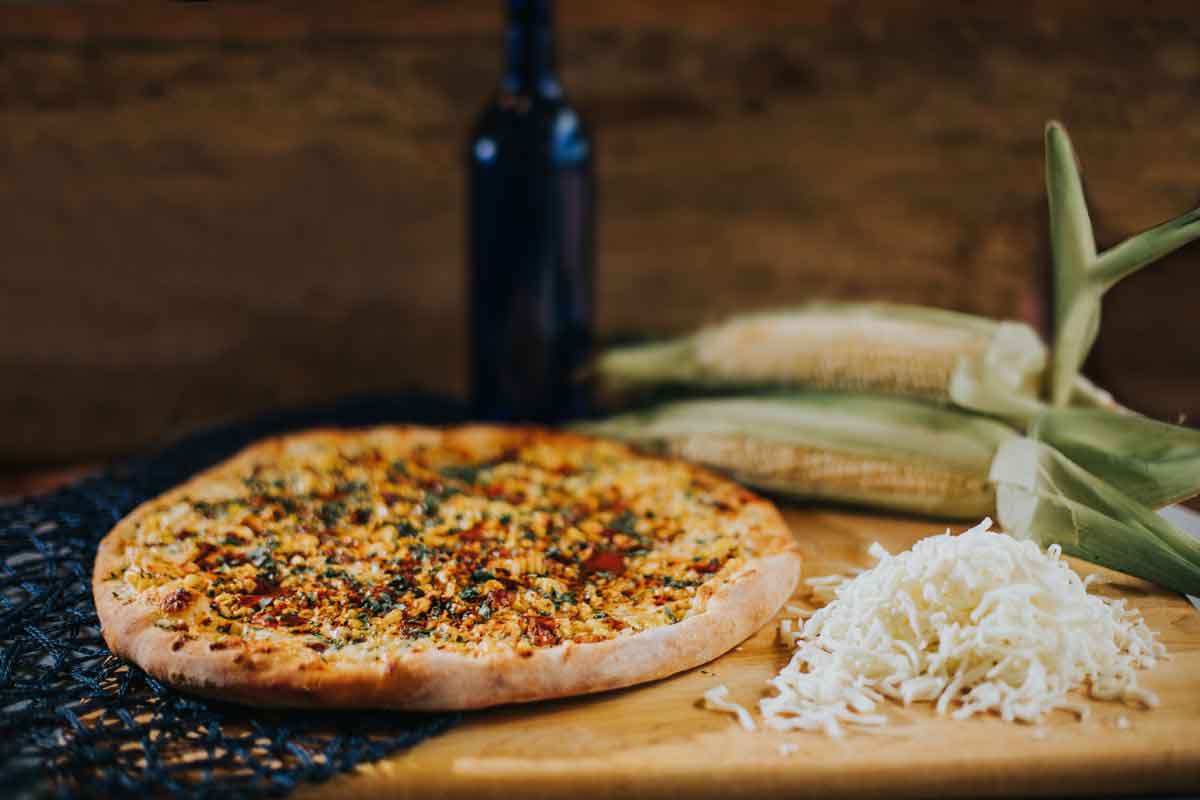 ---
Festive Mexican Street Corn inspired pizza.
Featuring one of these great Bacio poducts:
Directions
Ingredients
---
Toppings
2 oz. fresh jalapenos, chopped
1-2 oz. mayonnaise, as desired
1 oz. Valentina hot sauce (or as desired)
Post-baked garnish
2 TB chopped fresh cilantro
Instructions
---
Char the corn on the cob.
Crisp bacon in a sauté pan, reserving rendered fat.
Cut kernels off the corn cob and sauté together in the rendered bacon fat with the next 3 ingredients (onion, jalapenos, bacon).
Sauce:
Mix the hot sauce and mayonnaise until well incorporated.
Modify the hot sauce amount depending on your spice preference.
Pizza:
Build your pizza and top with 3-4 oz of sauce.
Evenly distribute 8 ounces of Bacio Whole Milk Shredded cheese and top your pizza with the rest of the topping ingredients.
Add-Post baked garnish and enjoy!