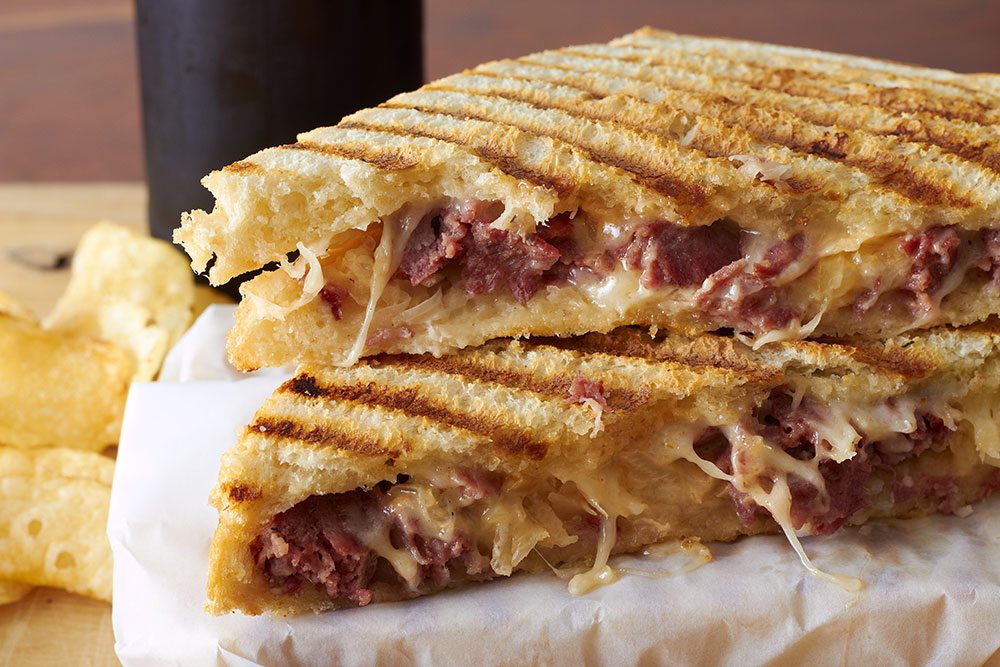 ---
A creamier version of this favorite panini.
Featuring one of these great Bacio products:
Directions
Ingredients
---
For pickled red onions
2 T. coriander seed, toasted
2 lbs. red onions, sliced
For panini
Chimichurri sauce (as needed)
Instructions
---
For pickled red onions (prepare at least 1 day in advance)
Add vinegar, water, sugar, salt, red pepper, coriander seed and garlic to sauce pot. Bring to a simmer over medium high heat for 5 minutes.
Place red onions in a sealable container.
Pour brine over onions making sure the onions are submerged.
Refrigerate until needed.
For panini
Slice ciabatta roll lengthwise.
Spread chimichurri on both sides of the sliced baguette.
Top bottom half of the ciabatta roll with pulled pork, pickled red onions, Bacio cheese and arugula.
Place other half of ciabatta on top and press down firmly.
Using a panini press, heat until pork is hot and cheese is melted