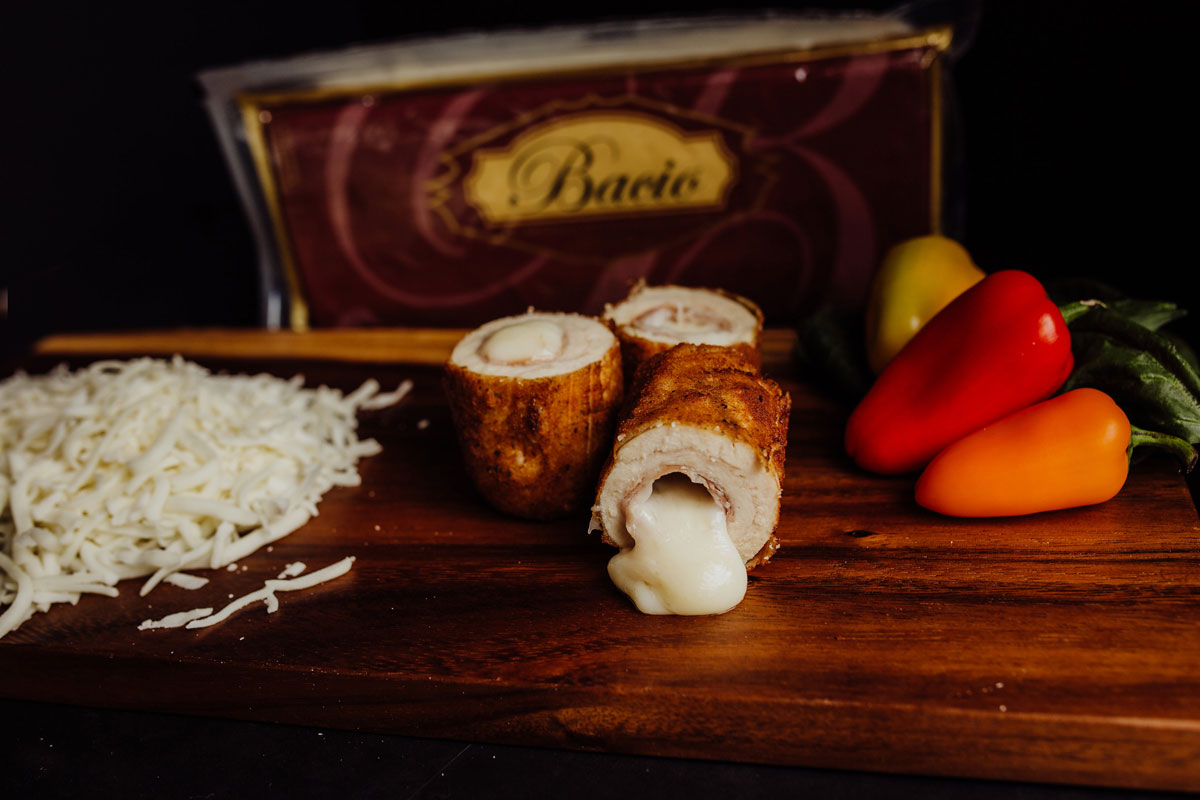 ---
Classic Chicken Cordon Blue.
Featuring one of these great Bacio products:
Directions
Ingredients
---
1 large boneless, skinless chicken breast
1 block Bacio Whole Milk Cheese
Flour, egg wash, bread crumbs for breading station
Instructions
---
Take a large boneless and skinless chicken breast and lay flat between 2 pieces of plastic wrap.
Using a mallet, pound out the chicken breast to about .25" thick then put aside in the refrigerator.
Take a block of Bacio Whole Milk Cheese and cut into sticks about 4"x .5" and wrap with prosciutto.
Take the .5" chicken breasts, place the ham wrapped cheese stick in the middle and wrap the chicken around the cheese.
Roll chicken up tightly in plastic wrap and freeze.
Once frozen, bread the chicken breast in a flour, egg and bread crumb mixture.
Once breaded, fry at 350 degrees until golden brown then bake until chicken is cooked and cheese is melted.
Cut ends off then cut in half to serve.