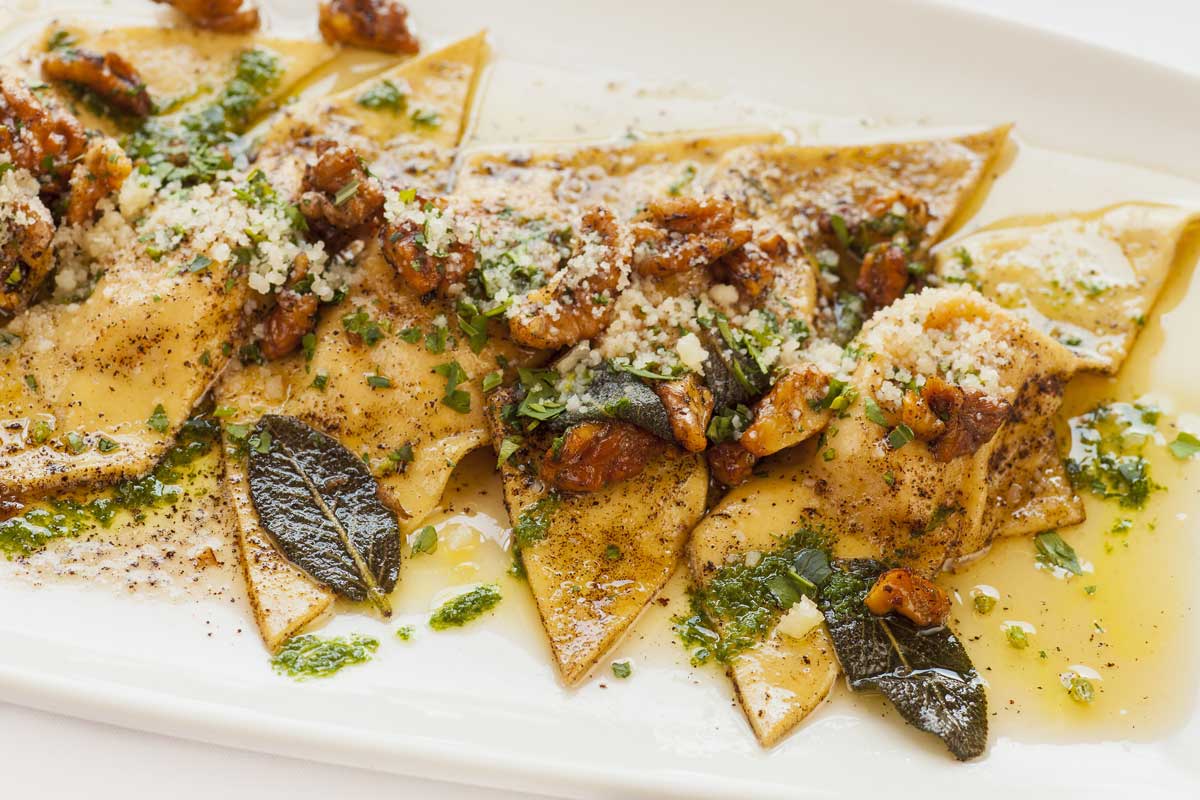 ---
Indulge in the creamy cheese and seasonal warmth of this dish.
Featuring one of these great Bacio products:
Directions
Ingredients
---
1 lb. butternut squash, sliced in half, seeds removed
1 egg yolk, lightly beaten
2 c. Bacio® cheese, shredded
¼ t. nutmeg, freshly grated
1 ½ lbs. fresh pasta dough
Kosher salt and fresh black pepper for seasoning
Grated Parmigiano Reggiano Cheese for serving
Instructions
---
Place squash on a sheet pan, brush with olive oil and season with salt and pepper. Roast in the oven until tender, about 35 to 45 minutes.
When the squash is cool enough to handle, scrape the squash out from the skin.
Transfer squash to a food processor and purée until smooth. Place purée in a bowl, cover and chill.
Add the egg yolk, cream, Bacio cheese and nutmeg to the chilled purée. Season with salt and pepper and mix well. Cover the filling and set aside.
Using a pasta machine or a floured rolling pin, roll out the pasta dough 1/32 inch thick.
Fill, seal and cut the raviolis, using 1 tablespoon of squash filling per ravioli. Lightly dust the raviolis with flour and place on a sheet pan. Repeat process with remaining pasta dough and filling.
Over low heat, warm the butter in a medium-sized sauté pan. Add the sage leaves and cook until the butter is saturated with the flavor of the sage, 3 to 4 minutes. Butter will toast slightly, turning a light golden brown. Remove butter from the heat and keep warm until ready to serve.
In a large pot over high heat, bring 5 quarts water to a rapid boil. Add 2 Tbsp. of salt. Gently drop in half of the ravioli. Cook ravioli until pasta is al dente, about 3 to 5 minutes.
Remove ravioli from water, and drizzle with the sage brown butter.
Serve with grated Parmigiano Reggiano cheese and season with salt and pepper.