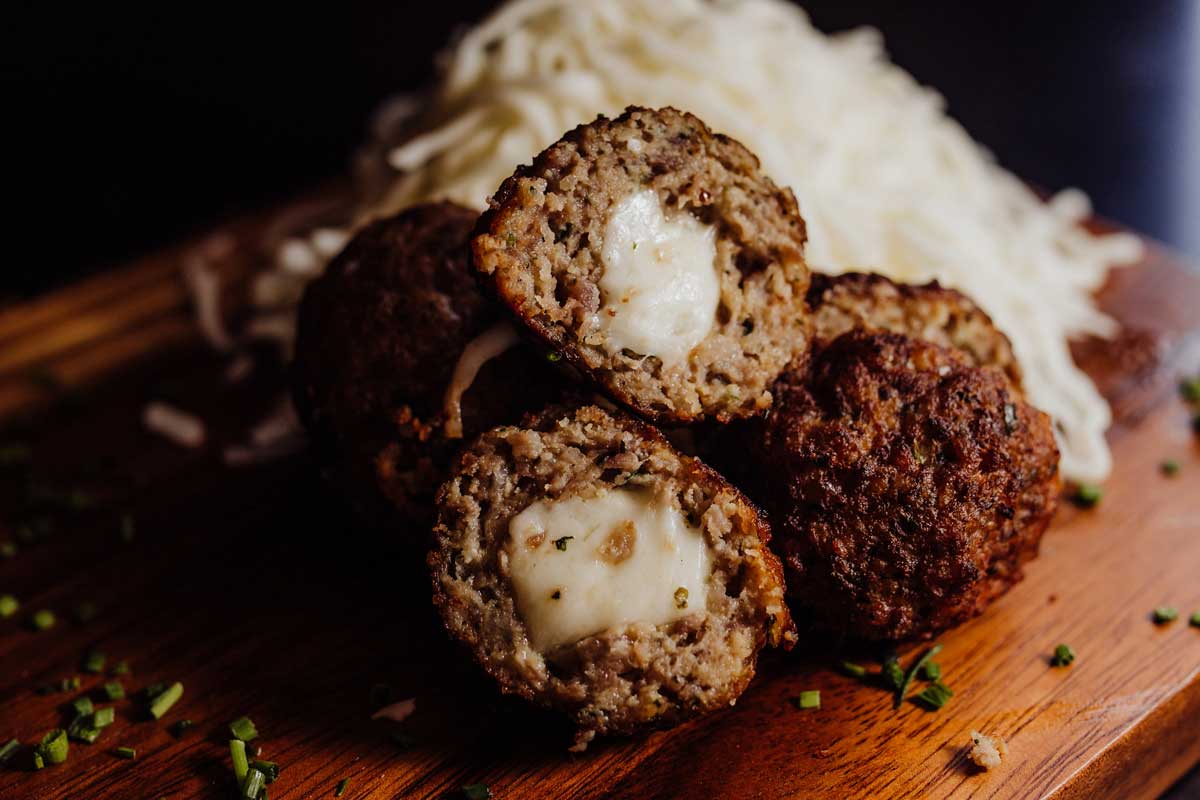 ---
Classic Italian Meatballs stuffed with Bacio Whole Milk Block Cheese.
Featuring one of these great Bacio products:
Directions
Ingredients
---
1 tsp. fresh garlic, minced
.5 tsp. fresh black pepper
.5 tsp. dried Italian herb blend
2 oz. fresh parsley, chopped
1 block Bacio Whole Milk Cheese
Instructions
---
Cut mozzarella into .75" cubes.
In a large bowl, combine all ingredients except the cheese cubes until evenly mixed.
Scoop meatball mixture into 1.5" balls and press a cheese cube in the center, sealing the meat around the cheese.
Heat 1-2 tb. oil in a shallow sauté pan over med-high heat.
Add the meatballs and cook until seared on all sides.
Place the pan with meatballs in a 350-degree oven until cooked through, or heat up your favorite marinara sauce in a small skillet, add meatballs, cover and let simmer until meatballs are cooked and cheese is melted.