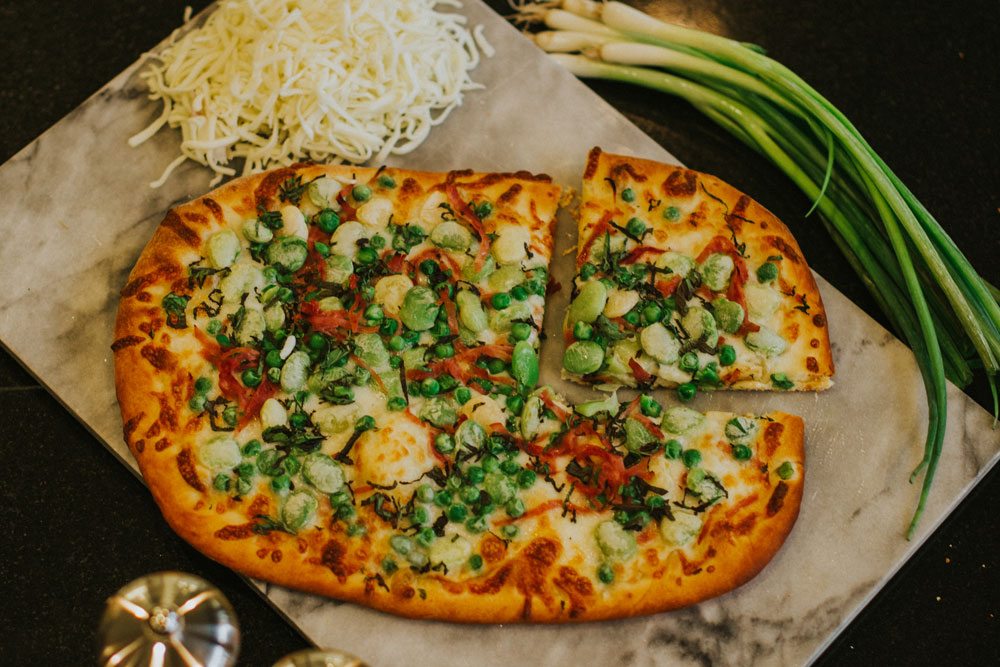 ---
Try this sweet and savory pizza made with fava beans, peas, ham, and Bacio Cheese.
Featuring one of these great Bacio products:
Directions
Ingredients
---
Topping Ingredients
1 18 oz. dough ball (stretch into an oval shape)
3-4 oz. garlic white sauce
Post-baked garnish
2 oz. chopped green onions
Instructions
---
Spread 3-4 oz. of the garlic white sauce out on the 18-oz. pizza dough leaving only 1" of dough around the edge.
Then, sprinkle 9 oz. of Bacio Cheese over the entire sauced area of the dough leaving no exposed areas of sauce.
Last, evenly distribute chiffonade ham, peas, fava Beans across the entire cheesed surface of the pizza.
Once baked, sprinkle 2 oz. of chopped green onions over the entire pizza and enjoy!