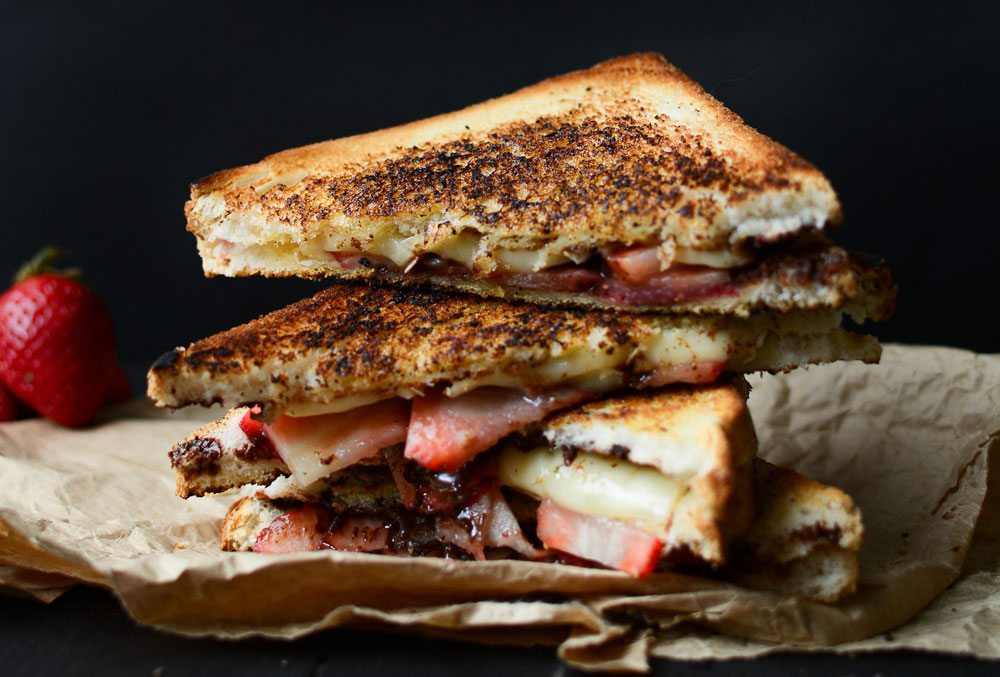 ---
A dark side to sweet and salty.
Featuring one of these great Bacio products:
Directions
Ingredients
---
2 slices brioche, ½" thick
2 oz. Bacio® cheese (shredded or sliced)
¼ c. dark chocolate chips
¼ c. fresh strawberries, halved
Instructions
---
Sprinkle half of the Bacio cheese over one slice of brioche.
Sprinkle chocolate chips and cherries on top of the cheese
Sprinkle remaining cheese over the chocolate and cherries, top with the remaining slice of bread.
Over medium heat, melt ½ Tbsp. butter in a grill pan, panini press or *skillet.
Spread the remaining half of the butter on the top of the sandwich.
Cook sandwich until both sides are a dark, golden brown and cheese and chocolate are melted, about 3-5 minutes, flipping once.
If using a skillet, use another skillet to press down on the top of the sandwich.