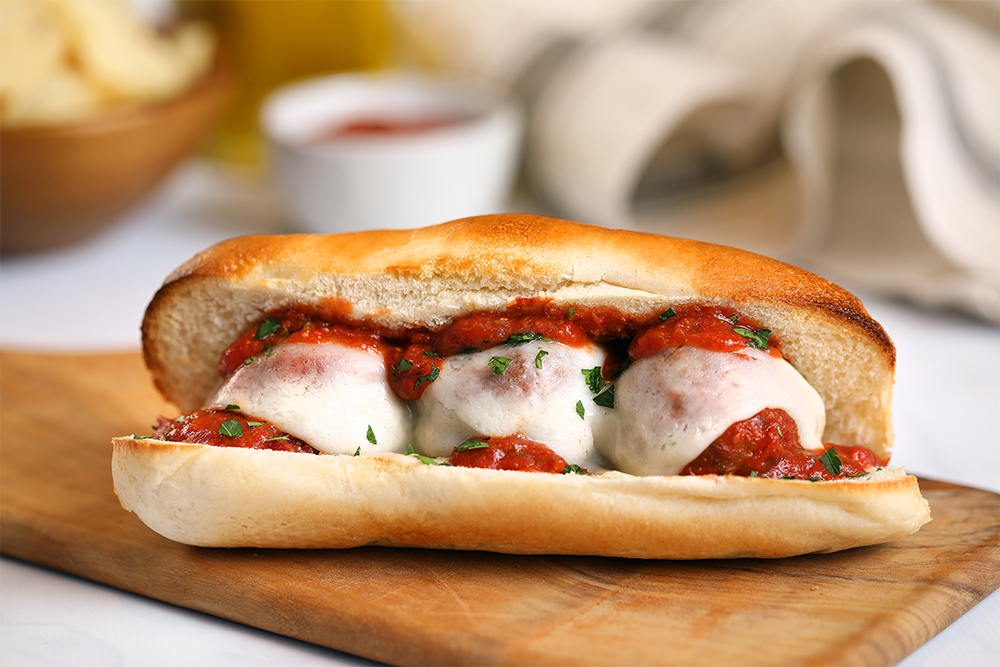 ---
Classic Italian Meatball Sub blanketed with creamy Bacio cheese.
Featuring this great Bacio product:
Directions
Ingredients
---
12 ea., Meatballs in Tomato Sauce (see recipe)
12 slices, Bacio Whole Milk Cheese (square slices cut in half corner to corner)
Meatball Ingredients
8 oz., ground pork mince, (or beef)
1/2 tsp, cracked black pepper
4 oz., freshly Grated Parmesan
Instructions
---
Slice open hoagies and lightly toast in an oven or griddle.
Place 3 sauced meatballs in the hoagie.
Place 3 slices of Bacio Whole Milk Cheese on top of the meatballs in the hoagie.
Put sandwiches in oven to melt cheese.
For Meatballs
In a large mixing bowl, combine all ingredients.
Be careful not to overmix. Portion each meatball to about 4 oz. each.
Bake in 350ºF oven until meatballs are fully cooked