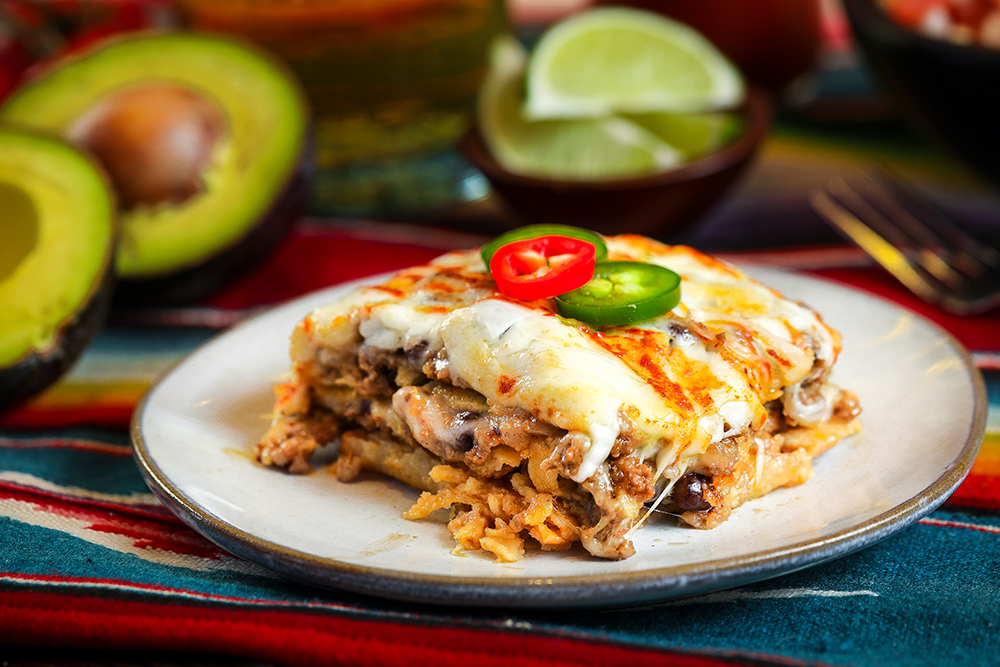 ---
A Mexican twist on an Italian favorite.
Featuring one of these great Bacio products:
Directions
Ingredients
---
Taco Seasoned Beef Ingredients
For the Lasagna build:
24-30 Corn tortillas, cut in half
1 small can (15 oz), black beans, strained
1 jar, salsa (homemade or your favorite retail brand)
Bacio Whole Milk Shredded Cheese, 3 cups
Instructions
---
Preheat the oven to 375ºF.
Grease a 9x13 inch casserole dish.
Mix taco seasoning ingredients (cumin, chili, onion, garlic, oregano, salt) in a bowl, set aside.
Heat a large sauté pan over medium heat and add crumbled beef, cooking until browned.
Add the seasoning mix to the browned beef, coating evenly. Add a little water, if necessary, to keep the seasoning from clumping.
In a greased casserole dish, alternate layers of the following: corn tortillas, seasoned ground beef, black beans, salsa, cheese until you reach the top of the dish.
Place in the center of the oven and bake until cheese is bubbly and browned on top.
Finish with your favorite garnish (cilantro, sour cream, jalapenos, green onions etc).