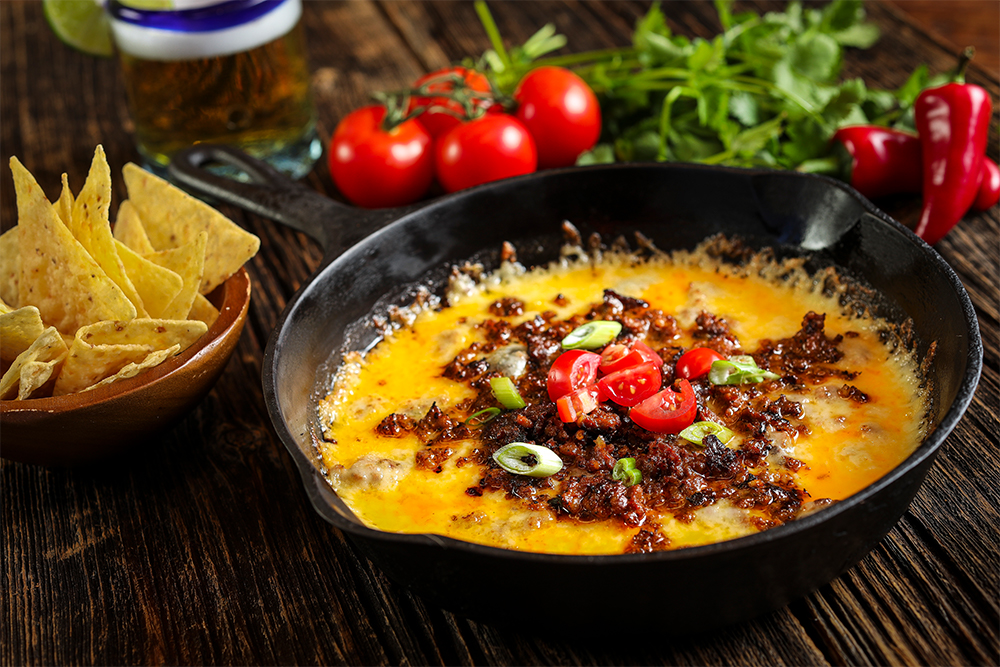 ---
An outstanding creamy cheese dish worthy of sharing.
Featuring one of these great Bacio products:
Directions
Ingredients
---
12 oz., Ground Chorizo (browned)
1 LB., Bacio Whole Milk Shredded Cheese
3 oz., Diced Tomato (post bake)
.5 oz., Diced Green Onion
Instructions
---
In a medium sauté pan, brown chorizo until fully cooked then, drain oil and pat dry with paper towel.
In a medium cast iron skillet, put the shredded cheese in a pan then put cooked chorizo on top of Bacio cheese.
Bake in oven at 350ºF until cheese is fully melted.
Garnish with diced tomatoes and green onions. Serve with chips.