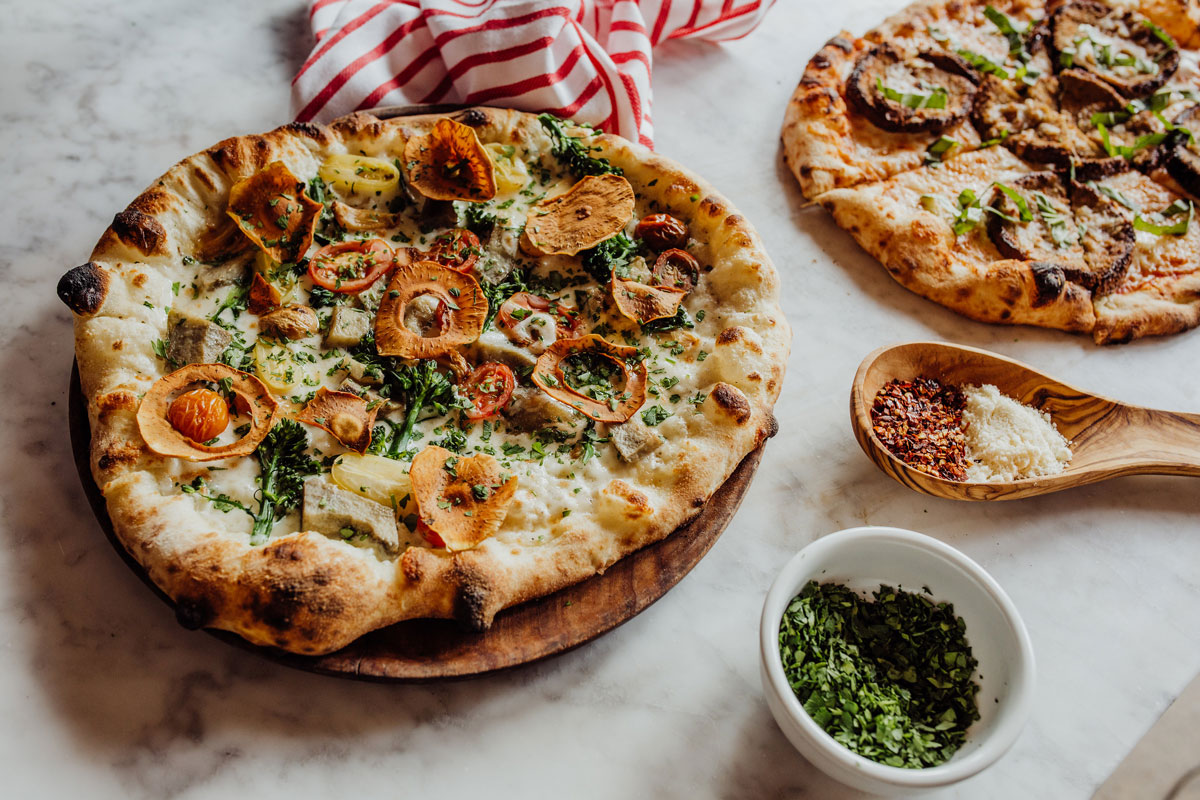 ---
Showcase your favorite summer vegetables with this Neapolitan Pie.
Featuring one of these great Bacio products:
Directions
Ingredients
---
5 oz. stewed artichokes (diced)
3 oz. cherry tomatoes (halved)
2 oz. blanched broccolini (chopped)
5 ea. roasted garlic cloves
Post-baked Garnish
Chopped parsley, to taste
Crispy artichoke, to taste
Instructions
---
Stretch dough to a 14" diameter.
Spread 4 oz. of white sauce on the dough.
Spread out 9 oz. of Bacio Cheese onto the sauced area of the dough.
Top with all the toppings.