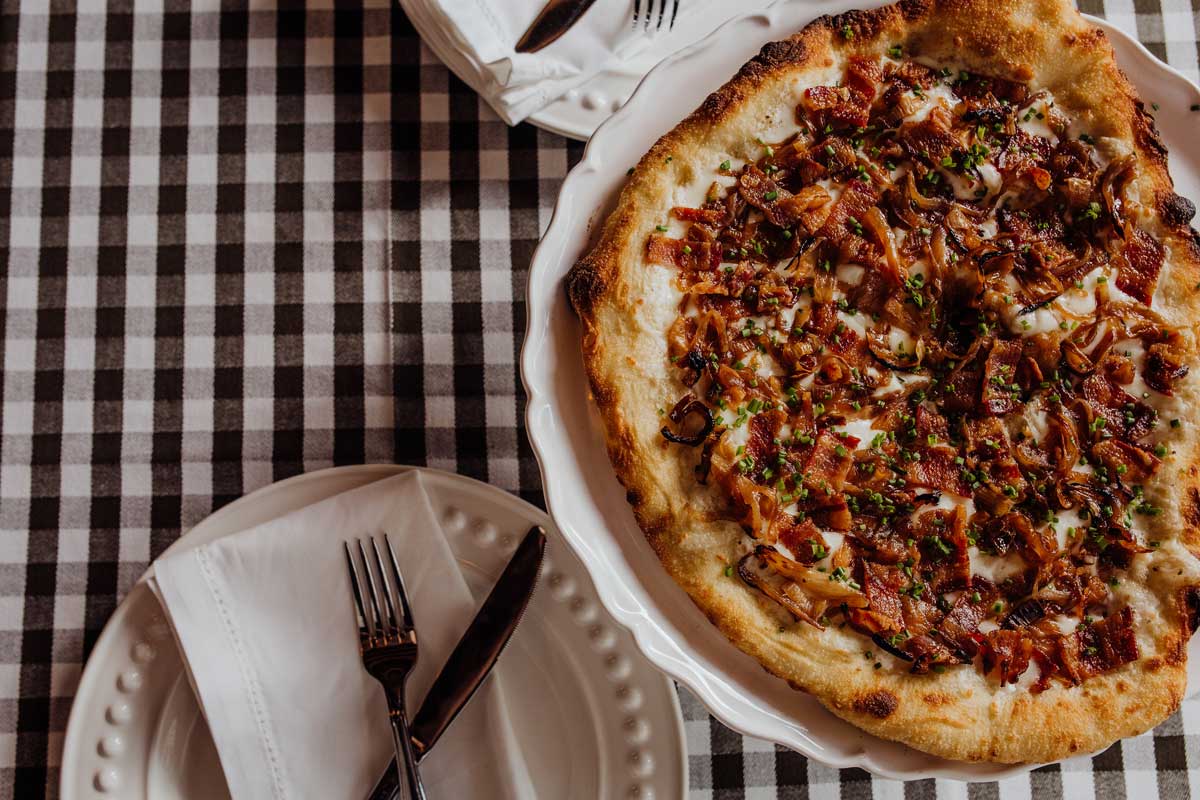 ---
Inspired by Neapolitan street food, fried pizza adds a unique and craveable new crust platform to your menu.
Featuring:
Directions
Ingredients
---
9 oz. Bacio Sharp Provolone Blend
2 oz. caramelized red onion
Post-baked Garnish
Instructions
---
Stretch dough to a 14" diameter.
Immerse dough in 37-degree oil, and cook until lightly browned; remove from oil and let drain.
Spread sauce over the fried pizza.
Top with 9 oz. of Bacio Sharp Provolone Blend.
Evenly distribute bacon over top of pizza.
Make sure to completely drain the fried dough prior to topping it to prevent sogginess.