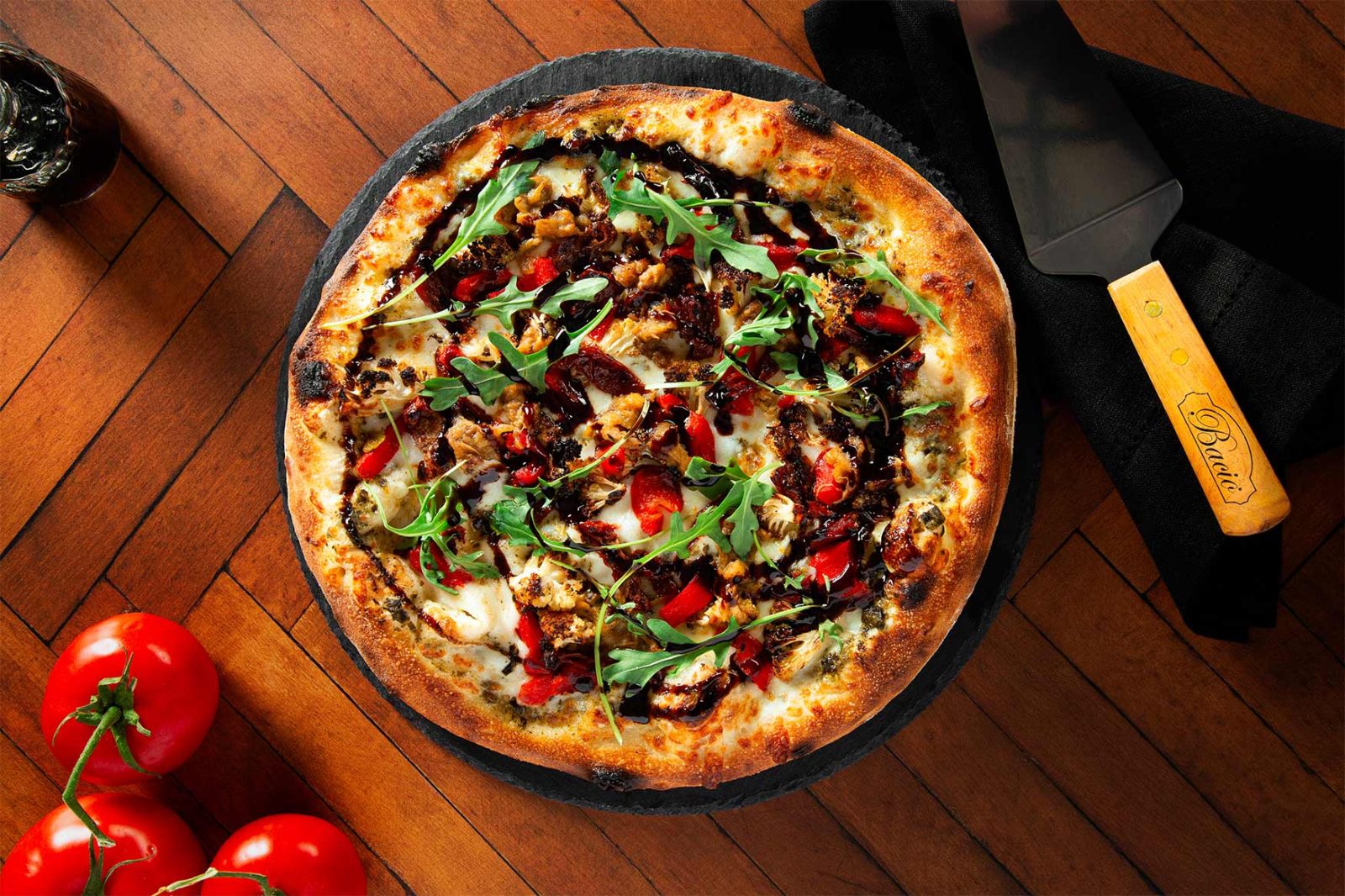 ---
Elevate your pizza with our Garden Delight!
Featuring a 14″ canvas of pesto sauce and Bacio Whole Milk Shredded cheese, this Vegetable Pizza is a symphony of flavors. Topped with charred cauliflower, roasted red peppers, sun-dried tomatoes, and drizzled with balsamic, every bite is a burst of freshness and taste.
Featuring this great Bacio product:
Bacio Whole Milk Shredded Cheese
Directions
Ingredients
---
Pizza Ingredients
7 oz, Bacio Whole Milk Shred
2 oz, Charred Cauliflower
2 oz, Arugula (post bake)
1 oz, Balsamic (post bake)
Instructions
---
Stretch dough ball to 14".
Sauce the dough with Pesto
Top the sauced area with Bacio Cheese.
Top the pizza with the rest of the ingredients.
Bake pizza until desired bake is achieved.
Finish the pizza with fresh Arugula and Balsamic.