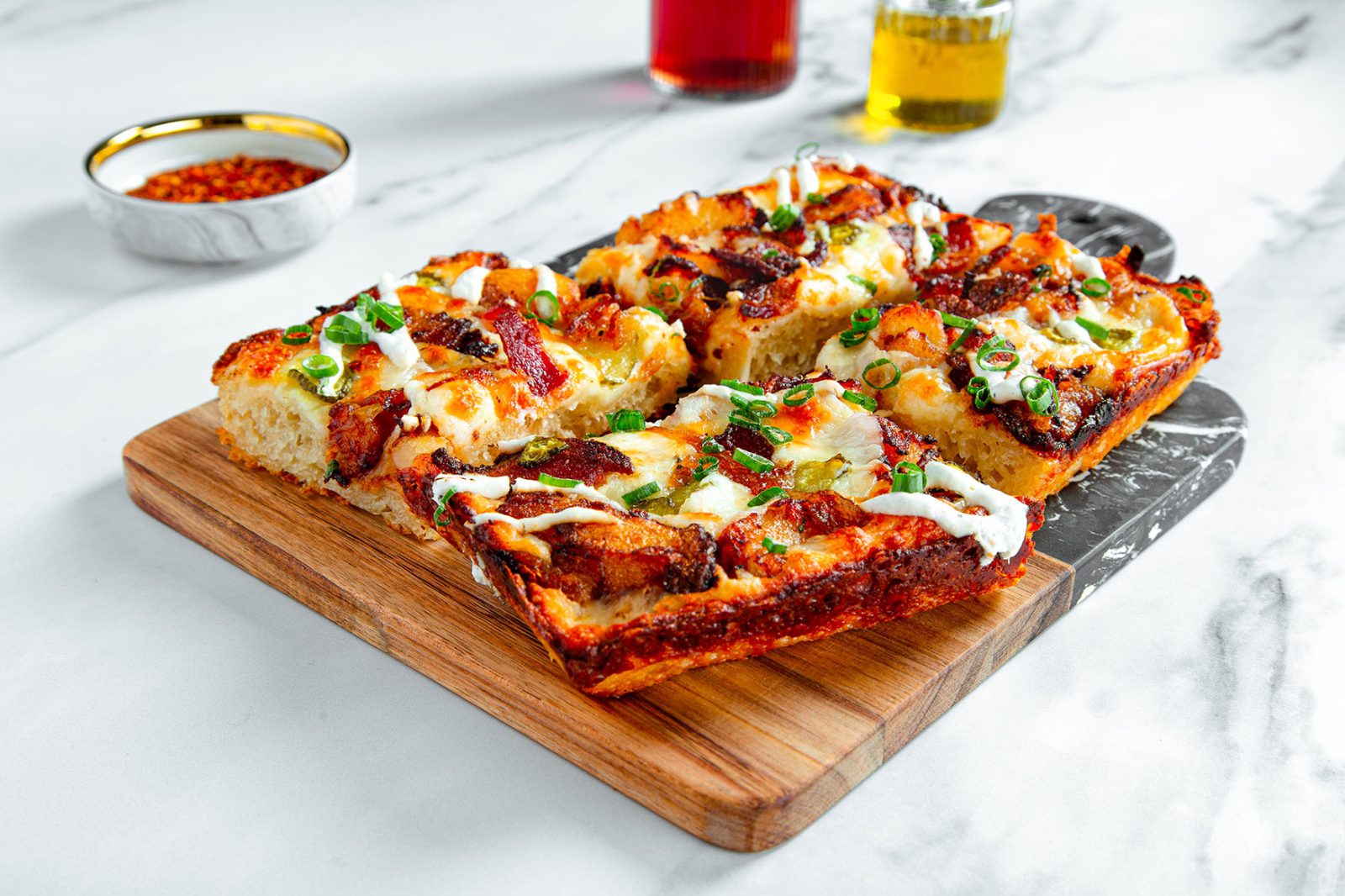 ---
Indulge in Potato Perfection: Detroit Style Pizza with Bacio Shredded Cheese!
This mouthwatering masterpiece features a golden-brown crust topped with creamy horseradish crema, Bacio Whole Milk Shredded cheese, roasted yellow potatoes and crispy bacon!
Featuring this great Bacio product:
Directions
Ingredients
---
Pizza Ingredients
5 oz, Horseradish Crema (see recipe)
8 oz, Bacio Whole Milk Shred
3 oz, Roasted Yellow Potato
1 oz, Sliced Cornichon medallions
.5 oz, Chopped Green Onions (post bake)
2 oz, Horseradish Crema (post bake)
Horseradish Crema Ingredients
4 oz, Prepared Horseradish
Instructions
---
Pizza
Oil your DSP pan heavily and stretch your dough to the corners and let the dough rise to fill the pan.
Sauce the dough with about 5 oz of Horseradish Crema.
Top the dough with 8 oz of Bacio Whole Milk Shreds. Make sure the dough is topped all the way to the edge of the crust. This will create that crispy cheese edge.
Top the cheesed area with the rest of the toppings.
Bake the pizza for 15-18 minutes at 425F.
Once baked, remove pizza from the pan and cut into 8 pieces.
Garnish pizza with an extra drizzle of the Horseradish Crema and chopped green onions.
Horseradish Crema
Combine ingredients in a mixing bowl.