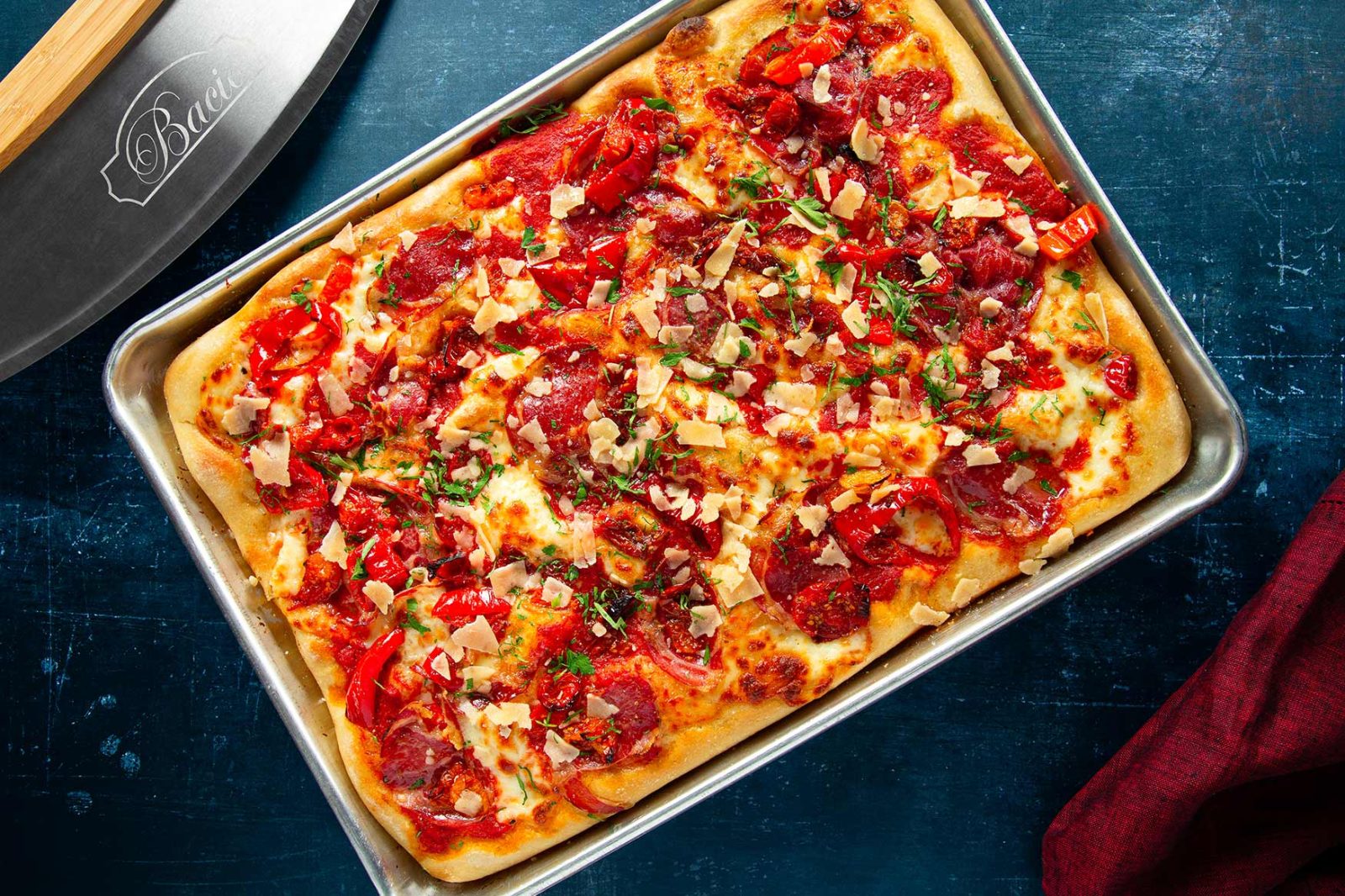 ---
Introducing Momma's Pizza: A Slice of Love
This Sicilian-style masterpiece is a tribute to Mom's timeless recipe. Crafted with care, it features a golden crust, Roma tomato sauce, chunks of creamy Bacio cheese, zesty Mama Lil's Peppers and flavorful Salami.
Featuring this great Bacio product:
Bacio Whole Milk Block Cheese
Directions
Ingredients
---
Pizza Ingredients
1 ea, 25oz Sicilian Dough Ball
7 oz, Bacio Whole Milk Block (see Notes)
1 oz, Roasted Cherry Tomato
1 pinch, Parsley Chiffonade (post bake)
Instructions
---
Stretch dough ball to fit a small well-oiled sheet pan.
Top with Tomato sauce and Bacio Block "pieces".
Top cheesed area with the rest of the ingredients.
Bake pizza in desired oven and finish with Chiffonade Parsley.
Notes:
Take Bacio block and slice the block into ¼" slices then break those slices into smaller chunks to top your pizza. When the pizza bakes these chunks of cheese will melt and give the pizza a similar visual experience to a pizza topped with fresh mozzarella.