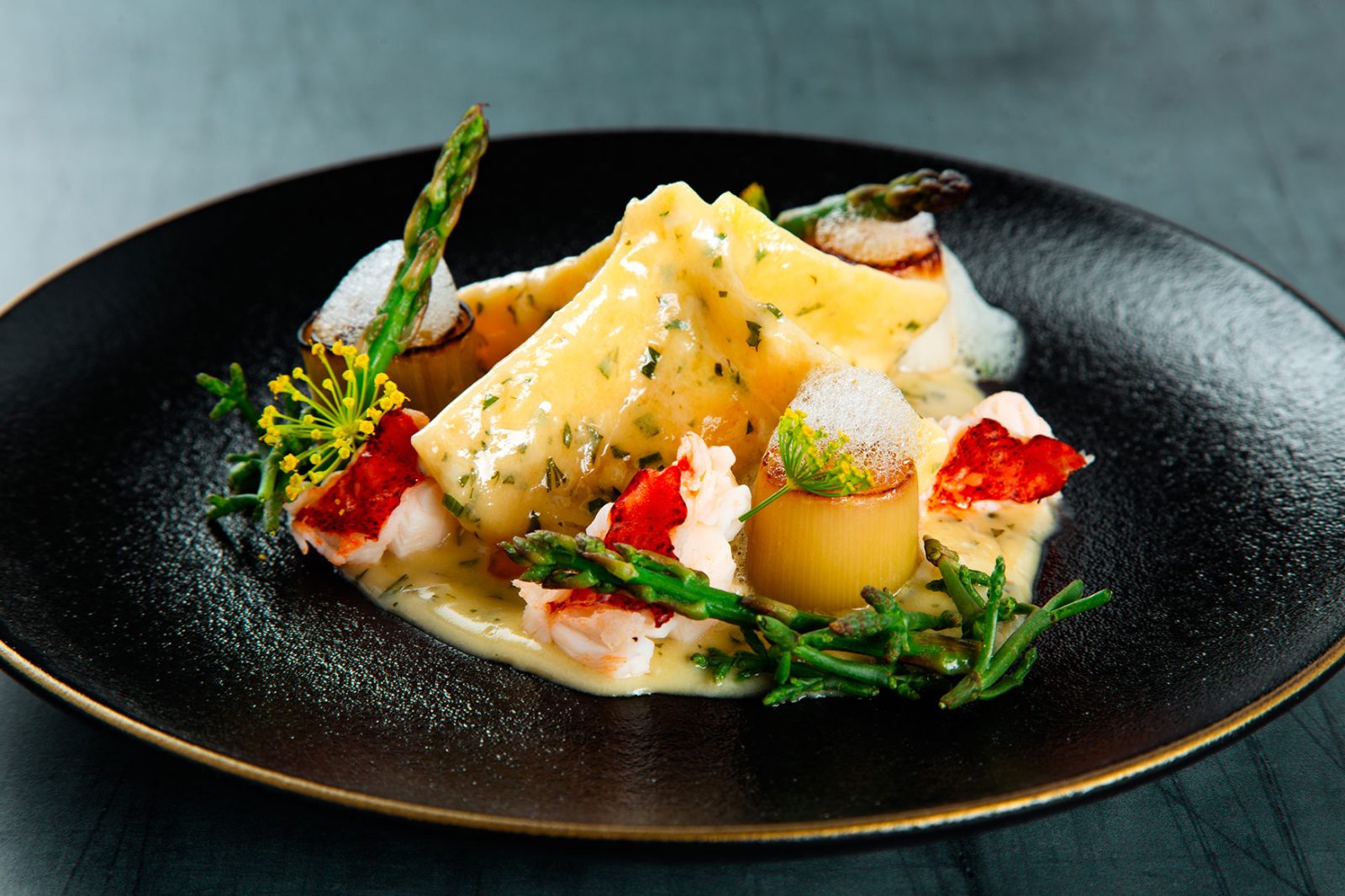 ---
Elevate Your Menu with Exquisite Lobster Ravioli: Impress your discerning clientele with our meticulously crafted pasta, generously filled with a sumptuous Lobster mixture containing Bacio cheese and bathed in a luxurious Herbed Beurre Blanc sauce.
Featuring this great Bacio product:
Bacio Whole Milk Diced Cheese
Directions
Ingredients
---
Ravioli Ingredients
1 oz, Lobster Filling (see recipe)
3 oz, Herbed Beurre Blanc (see recipe)
Lobster Filling Ingredients
5 oz, Chopped Lobster Meat
5 oz, Diced Bacio Whole Milk Cheese
Beurre Blanc Ingredients
2 ea, Garlic Cloves (minced)
1 bunch, Chives (chopped)
Instructions
---
Roll out pasta dough to desired thickness.
Fill each ravioli with about 1 oz of Lobster Filling
Transfer raviolis to a tray lined with paper and corn meal.
Boil raviolis until pasta is tender.
Pull raviolis from water and rest in a saute pan filled with the Herbed Beurre Blanc.
Plate raviolis and enjoy!
Lobster Filling
In a mixing bowl, combine all ingredients and mix until the filling is properly mixed.
Beurre Blanc
In a medium sauce pot, melt 1 ounce of butter and sweet the shallots and garlic until aromatic and translucent. Don't burn or add any color to garlic and shallots.
Deglaze the pot with white wine and reduce by half.
Add heavy cream and slightly reduce.
Pull pot from heat and slowly start whisking in butter a few ounces at a time.
Once all butter is added and sauce is emulsified, stir in all the herbs.
Hold the sauce warm. If the sauce gets too warm, it will separate.