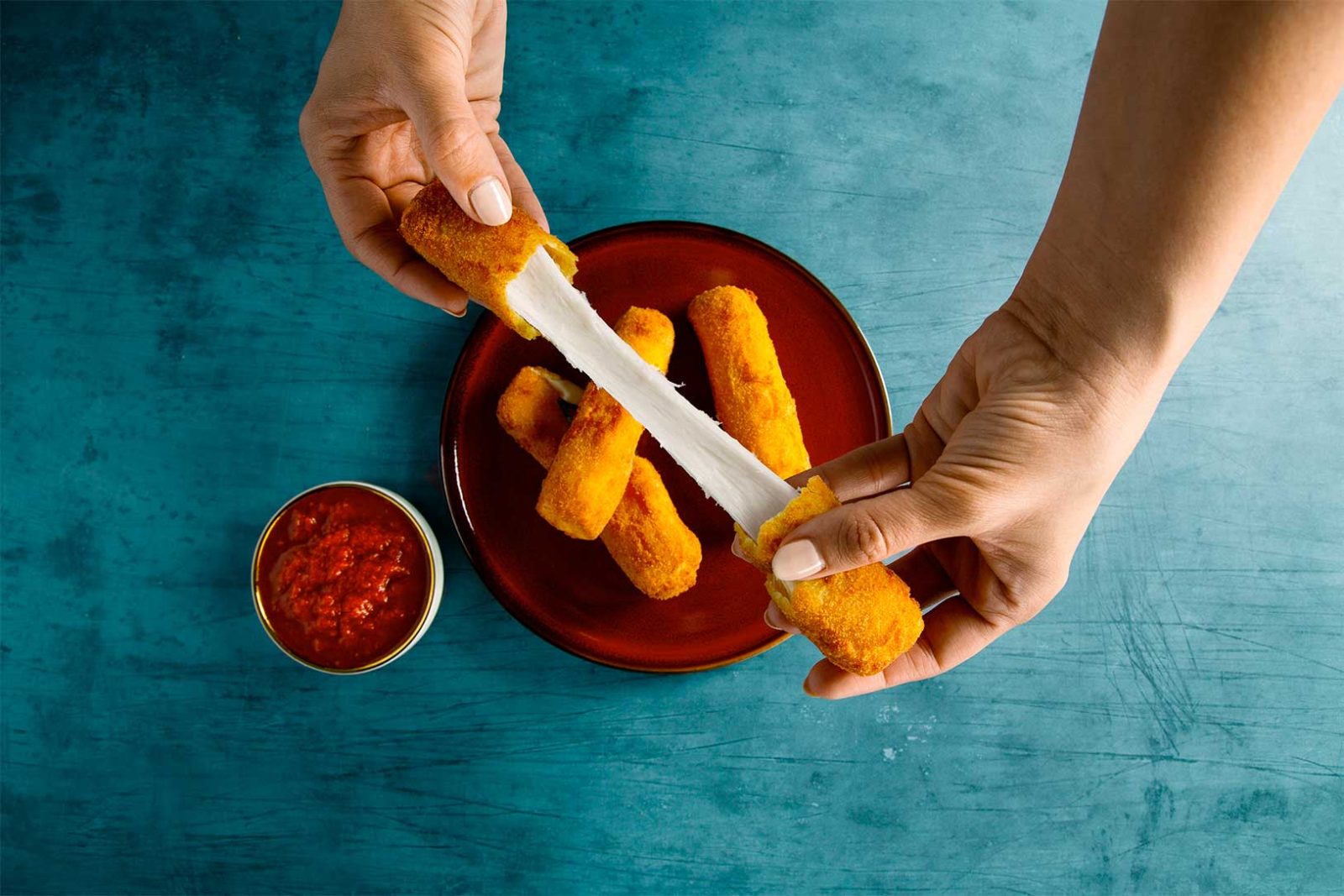 ---
Upgrade Your Appetizer Selection with our Exceptional Fried Cheese Sticks: Handcrafted using the finest Bacio Whole Milk Cheese Block, each one boasts an impressively large size. With a crispy breadcrumb coating and a melty cheese center, they're the ultimate crowd-pleaser.
Featuring this great Bacio product:
Directions
Ingredients
---
Ingredients
1 Bacio Whole Milk Block,
2 cups breadcrumbs (seasoned with salt, pepper, and optional herbs like oregano),
Oil for frying (such as vegetable or canola oil)
Instructions
---
Slice the block in 1" thickness
Cut the slice into 4 sticks
Place the cheese sticks in the freezer for about 30 minutes.
Prepare a breading station: Place the flour in one bowl, whisk the eggs in another bowl, and place the seasoned breadcrumbs in a third bowl.
Dip each Bacio cheese stick first in the flour, then in the beaten eggs, and finally coat it thoroughly with breadcrumbs. Press the breadcrumbs onto the cheese sticks to adhere well.
Place the breaded sticks on a baking sheet and freeze them for an additional 15-30 minutes or overnight. This step will help the breading set and prevent the cheese from melting too quickly during frying.
In a fryer, heat the oil to 350°F (175°C).
Carefully lower a few sticks into the hot oil using tongs or a slotted spoon. Fry them for about 2-3 minutes or until golden brown and crispy. Don't overcrowd the pot; fry in batches if necessary.
Once done, remove the cheese sticks from the oil and place them on a plate lined with paper towels to absorb excess oil.
Serve the Bacio Cheese Sticks hot with marinara sauce on the side for dipping.